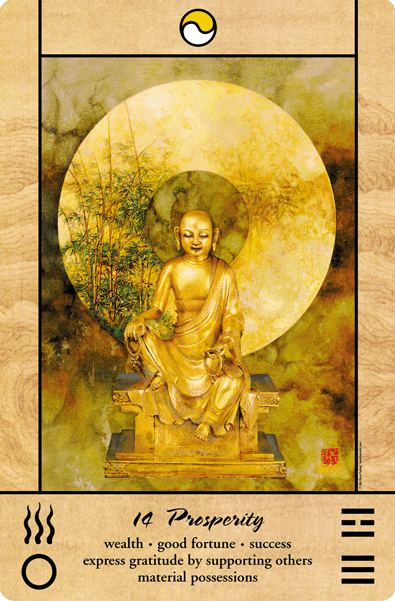 Wealth comes with the responsibility to respect it as a valuable resource and to use it wisely. Good fortune for one can increase the wellbeing for many when, rather than hoarded, it is shared and used responsibly.
Prosperity has the capacity to create positive or negative effects on a grand scale. Its influence can be nourishing, supportive and expansive; or, on the other hand, it can foster self-absorbed, self-indulgent and small-minded behavior. As a goal in itself, wealth is empty; as a means to an end, it is potent and empowering.
Remember that what appears to be yours today is in fact "on loan" from existence, and ultimately will be reclaimed. We are all born naked and equal, possessing nothing. And when we leave this life we will take nothing with us.
In the meantime, receive prosperity with gratitude when it comes, and use its golden favors wisely.